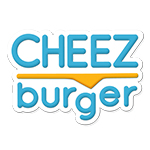 Home
SpaceX, the commercial spacecraft manufacturer created by Elon Musk, is working on new things. But sometimes, these tests fail. That's what happened on Friday May 30, when the latest Starship prototype exploded into a huge fireball at the SpaceX testing grounds in South Texas. After about a minute of testing its Raptor rocket engine, the spacecraft burst into flames. It's not apparent what caused the explosion, but it's part of the preparations for an upcoming launch that could have launched the rocket 500 feet into the air.
The Starship SN4 vehicle is the latest of a series of prototypes intended for a truly gigantic spacecraft: the 165 foot tall Starship rocket and its Super Heavy megabooster. This will be a commercial vehicle that can carry up to 100 people at a time, and SpaceX is hoping to eventually send it to Mars. However, at the rate the tests are going, we think it'll be a while before we're buying tickets to Mars. For now, let's leave going into space to the astronauts (like the two NASA astronauts who were launched up to the International Space Station in a SpaceX rocket for the first time in history).
While we're all still stuck on Earth, let's enjoy some classic GIFs of rockets exploding and be thankful that we're not on one.